I had not planned on going to Comic Con NY in 2011, but when the chance came about that my publisher would be able to release (and sell) a bunch of Hollows Insiders weeks ahead of the release schedule, I could not resist. The trip to New York also included a very impromptu signing at NYU Bookstore. Here are a few of the pictures.

I have to say that it was fascinating to see that the audience was primarily people on my FB, with more than a few familiar faces. I couldn't give them any Hollows Insiders, but we took names and addresses, and they will get one of the glow-in-the-dark first editions signed to them when they hit the shelves on the 25th.
NYU bookstore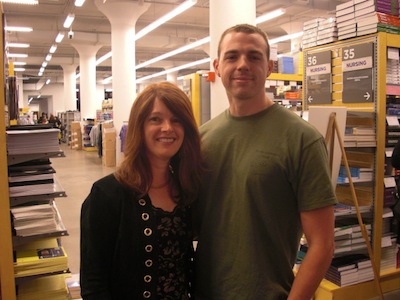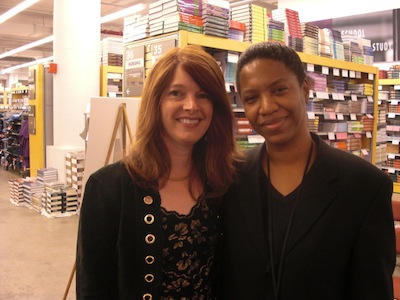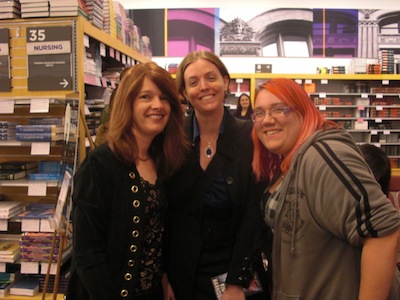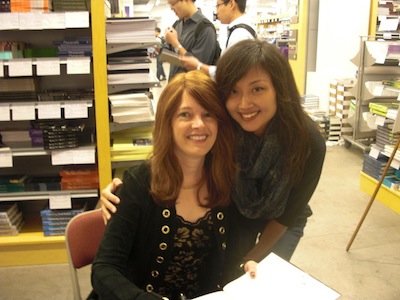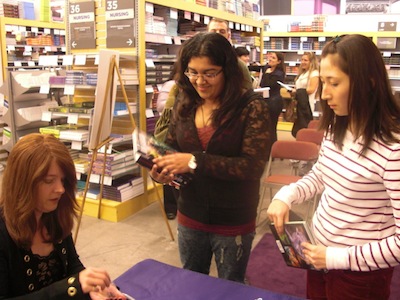 And then comic con itself! This is Friday, the slow day. -laugh- The first pictures are of the glow-in-the-dark, exclusive comic con poster, then the signing at Del Rey for the Blood Work graphic novel, and finally the panel, Demonic Hot spots.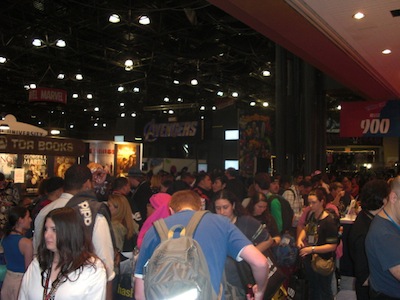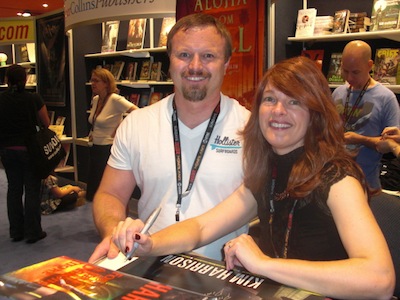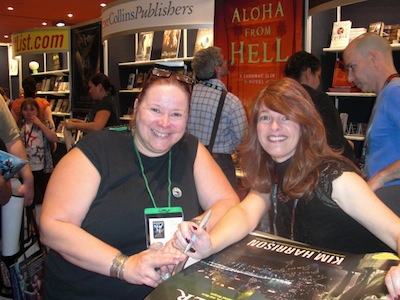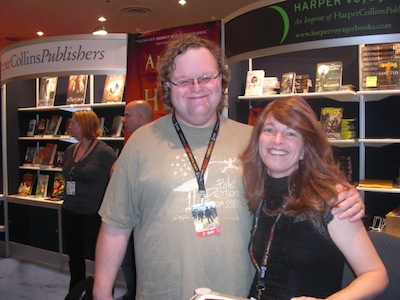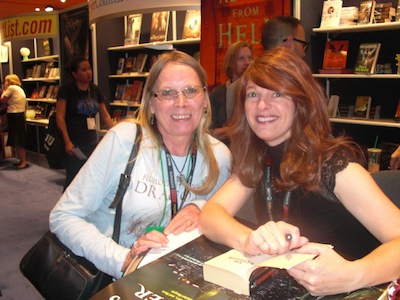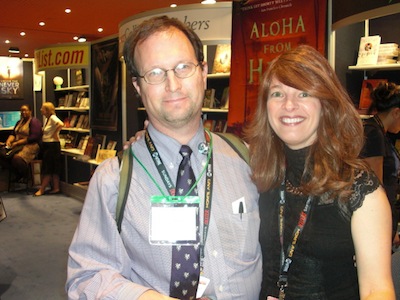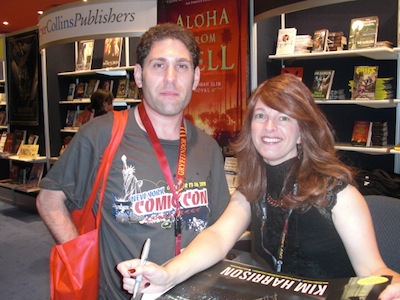 I don't run into agents all that often, but when I was signing Blood Work over at the Del Rey booth, I did get the chance to meet the agent of both Pedro Maia and Gemma Magno, the artists behind the visual. Gemma is doing the follow up, Blood Crime, due out later next year?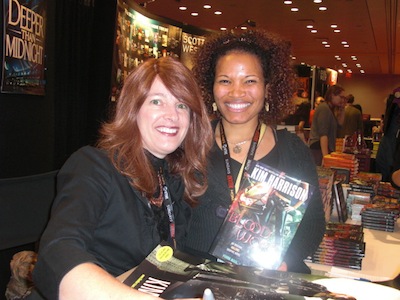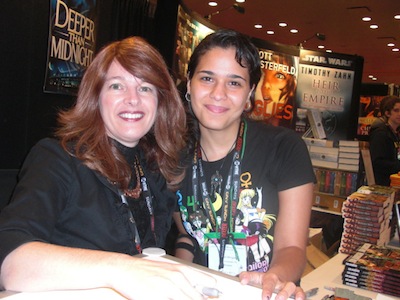 This is my first panel, Demonic Hotspots, Infernal Pit Stops, and the Badlands: The Great American Road Trip To Hell panel. Seated are Edward Lazellari, Christina Henry, Anton Strout, Patricia Briggs, Rachel Caine, and me.


io9 article on Comic Con New York panel, Demonic Hot Spots. (10/17/11)

Podcast of the panel, Demonic Hotspots

Saturday was my busiest day with tons of interviews which should be popping up over the next couple of weeks and months, but my favorite part of the day was the early release of the Hollows Insider!! It was the culmination of a huge amount of my effort, and it was a fabulous feeling to see the books appreciated and talk to the readers.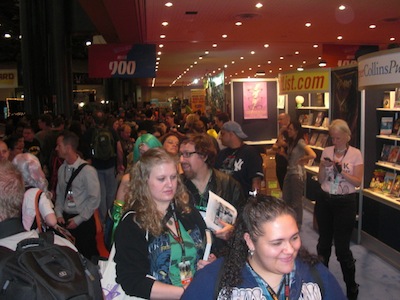 The Harper booth. It was my haven when the crowd got too thick.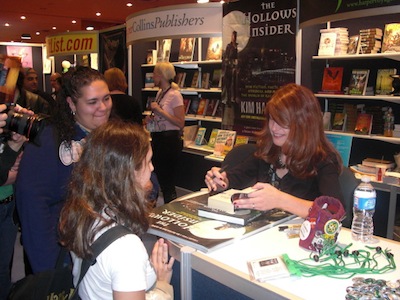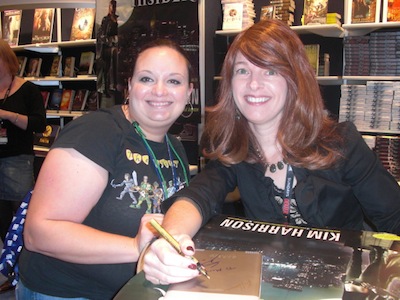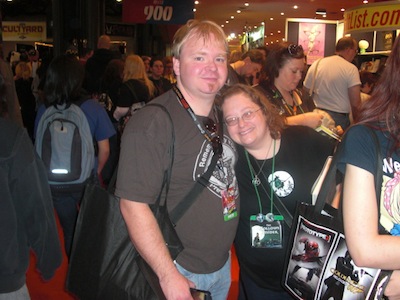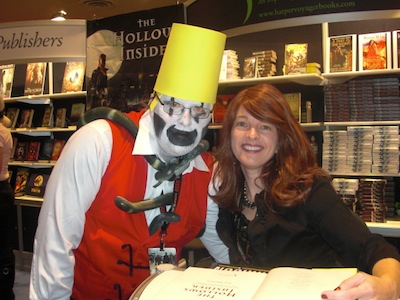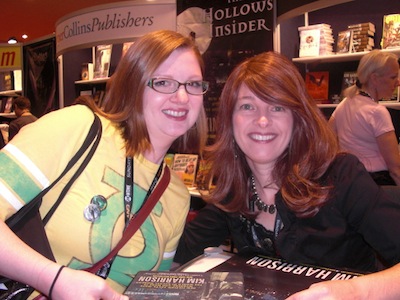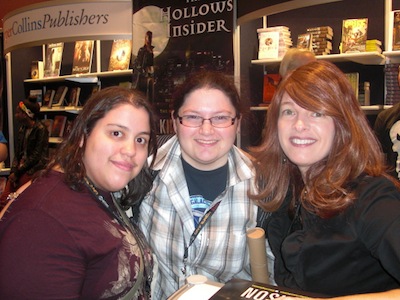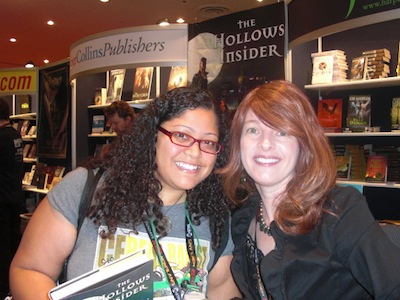 And I had the chance to meet a fellow Harper Voyager author while at the Harper booth. Here I am with Tee Morris.

Sunday was my favorite day, I believe.


I was lucky enough to be able to meet face to face two of the winners of the Hollows Insider photo contest and give them their books in person. You can find Jessica's photo on page 289, and Jason's on page 299. ;-) Thank you again, guys. It was incredible!


Sunday's panel: WE'RE NO ANGELS: The Leading Ladies of SF/F. From one end to the other, Marjorie M. Liu, Jeaniene Frost, me, Sabrina Benulis, Kristen Painter, Alison Goodman, and Patricia Briggs.

Video of We're No Angel's panel


And Al had his own cheering section at the panel. How cool is that!!! She made a poster! (I'll be smiling about this for years!)
C
O
M
I
C
C
O
N
N
E
W
Y
O
R
K
2
0
1
1