Now that you have the five wing panels, it's time to make the bones and stitch them together.
Much of what makes this dragon special is how it is stitched together. I use to hate stitching, which is why I spent so much time learning how to knit in the round with DPNs so I wouldn't have to, but after playing with a few techniques, I've found it to be very zen like and one of my favorite parts, and I enjoy taking my time with it and treating it as part of the craft instead of a hated necessity. The hardest part with sewing wings is knowing where to make that first stitch, so I made a few videos to get you started. As before, I'll give you the down and dirty directions first, then the explanation below with the video supplementals. This is what you should end up with. And remember, don't cut those pipe cleaners!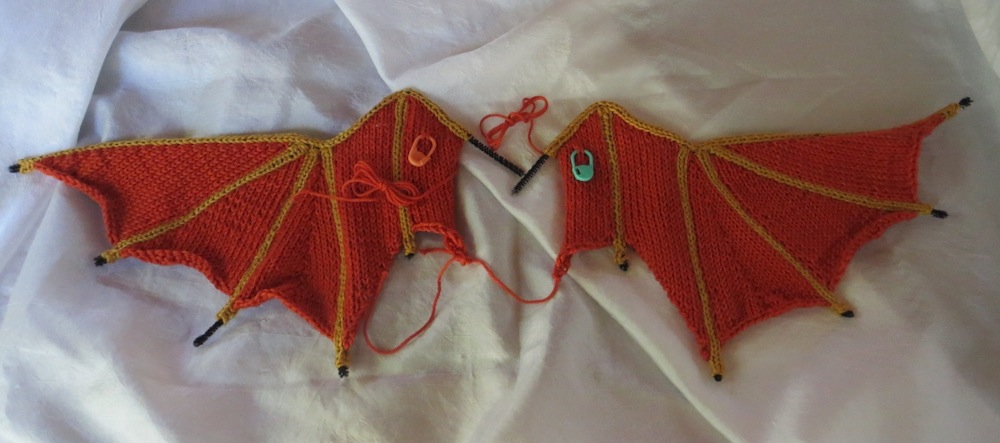 Instructions: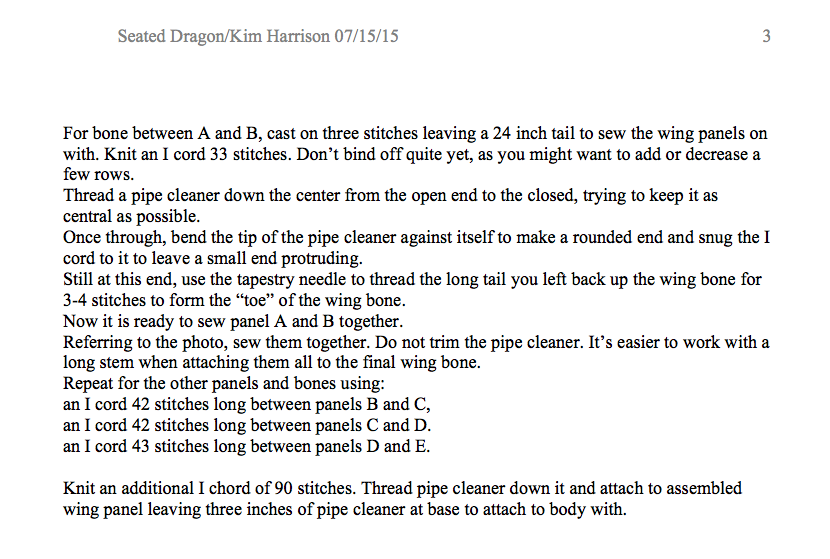 Knitting an I cord
Threading the pipe cleaner down the I cord and making the wing nail
Sewing an I cord to wing panels
Tightening the sewing
Move the stitching across the wing bone to start sewing a new panel on. i.e. where to start.
Finish stitching two panels together and fasten off.
Closing off the open end of the I cord between two panels.
Sewing an I cord to a slant panel is a bit different because it doesn't have "ladder rungs."
Attaching the assembled panels to the wing backbone
Stitching panels A and B to wing backbone
Finishing and moving tail to the proper side of panel A.