Kim's no longer active on Facebook. To get in on the free stuff, excerpts, and contests, sign up for her sporatic newsletter. To get in on her deeper thoughts, subscribe to her blog and for the lighter, daily drama, twitter is your best bet.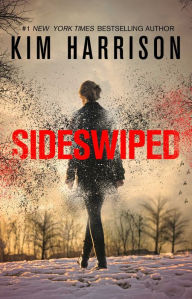 Every hero, even the accidental ones, have a beginning.
Don't miss this first look into the elite world of Peri Reed, government agency operative extraordinaire, and catch more of her character in The Drafter, the first book in the all-new suspense trilogy from #1 New York Times best selling author Kim Harrison.
.99 cent e-book novelette out now
If you are looking for the photos the Premiere Team took at your signing, they are here : KimHarrisonTour.com
Excerpt: Chapters one and two
Excerpt: Chapter three